My contribution to this week's Periscope Studio Japan-themed sketch challenge. We'll be auctioning all of the drawings on eBay at the end of the week to raise funds for Peace Winds Japan, which is working tsunami and quake relief in Kesennuma.
Trying to come up with a subject to depict, I was struck by Mike Clarke's widely published AFP/Getty photo of a girl on an evacuation bus: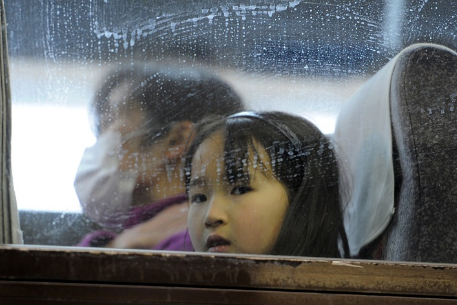 I also have a love of classical ukiyo-e art (and the early 20th century revival of many of its techniques, shin hanga).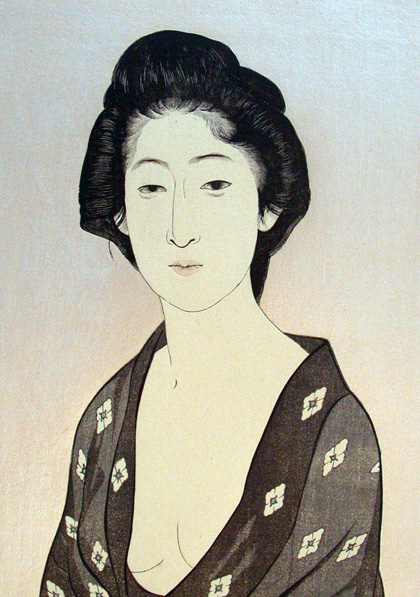 (detail from "Woman in Summer Garment" by Hashiguchi Goyō, 1920)
So I tried to combined the two. It was an interesting experience.